Renting the virtual server for 1C-accounting
Accounting in the cloud
Transfer of accounting and financial accounting, and other corporate programs to a virtual server
Transfer accounting to the cloud
You can easily transfer accounting and financial programs (for example, 1C: Enterprise), reporting (for example, M.E.Doc), "client-bank" applications, and other necessary programs (CRM -, ERP-systems, electronic document management systems, company's knowledge base, file archives, corporate mail, etc.) to the virtual server outside your office and Ukraine if necessary.
Benefits of cloud-based accounting
Storing programs on local devices have several drawbacks. First of all, if you place documents, archives, and other important data on physical servers in the office, these data can be accessed by hackers or unauthorized persons. Second, powerful and reliable IT equipment requires significant financial expenses for purchasing, maintaining, and upgrading resources. Finally, user actions in the workspace may be displayed with delays and employees have access to programs only in the office. At the same time, constant communication between employees and quick updating of information in the workspace remains important.
Select the service to transfer accounting to the cloud:
Flexible cloud servers for transferring separate work applications and the entire IT infrastructure of the company. Virtual servers and private networks of any configuration (Germany).
Fast virtual servers based on modern processors with data centers in Ukraine and abroad at an affordable price/
Balanced cloud servers for transferring workplaces, separate work programs, and the entire IT infrastructure of the company. Balanced virtual server configurations (Ukraine).
Who will benefit from hosting accounting programs and applications in the cloud?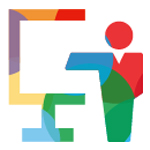 Managers and business owners

Transferring programs and documents on the virtual servers protect information from loss, removal, and unauthorized access. Your data will be restored even after a virus attack or technical failure: regular snapshots of the system and the ability to make backups are responsible for the safety of your data.
Besides, all resources are easily scaled, so you do not have to spend time and money on replacing them. And thanks to mobility, you can track all changes and actions of employees in the workspace.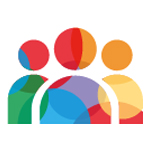 Company employee
Remote accounting in the cloud makes it easier for all users to work, because it provides quick updates of data in programs and documents, and also provides the ability to work at any time.
Tell us about your task
Our experts will contact you soon and help you choose the best solution