Hosting reselling from Tucha: How to make money by reselling cloud services
Hosting reselling
Expand your business in the cloud with Tucha. It guarantees stability and reliability for your customers!
Hosting reselling from Tucha is an opportunity for users to resell hosting services from a cloud provider to their customers under their brand and at a price, they set themselves. The option allows you to supplement your services and products with an additional service, which in turn helps to expand business opportunities and increase profit.
Resellers, which are intermediaries between suppliers and customers, can be representatives of any sphere, most often – developers of sites and web applications. To get started, you do not need to have your own local servers or a physical location to store IT equipment. All that is necessary is to choose the responsible provider, rent hosting from them with the required option and start selling cloud services.
Reseller option from Tucha
The reselling of cloud services is available for customers on the basis of TuchaHosting — a service for stable and fast hosting of websites and e-mail in the cloud.

Shared hosting capacities are located in data centers both in Ukraine and abroad (mainly in Germany), each corresponds to Tier 3 level of security or higher. Guaranteed service availability in both cases is 99.9%.
How to become a hosting reseller with Tucha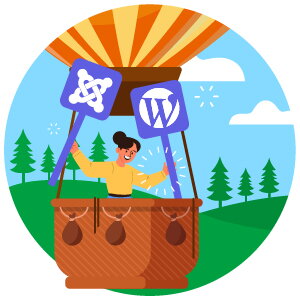 You can start reselling cloud hosting from Tucha to your customers in just a few steps:
Select the shared hosting configuration that you want to offer to your customers, and then order the "Reseller" option. There are several tariffs available to choose from that meet different business needs.
After selecting the right configuration, start selling cloud services to customers under your own brand, creating separate accounts for them on your own. For our part, we will provide round-the-clock technical support that is committed to solving clients' issues. Tucha specialists will help in solving issues related to working with the cloud services.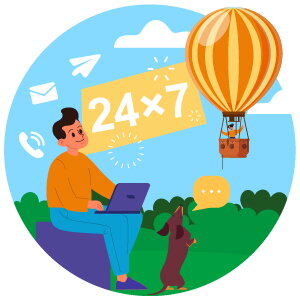 Along with opportunities for growth, resellers also have their own area of responsibility. They independently process requests and appeals from customers and provide customers with technical support within the limits of their authority. As the cloud provider, we are responsible for the uninterrupted operation of the servers, the physical infrastructure of data centers and the virtualization environment.
With reselling from Tucha, you will be able to offer clients comprehensive solutions and earn from providing cloud services. Contact us to become a reseller of the reliable hosting!
Tell us about your task
Our experts will contact you soon and help you choose the best solution