TuchaBit+: ultra-fast cloud servers
TuchaBit+
Fast virtual servers based on modern processors with data centers in Ukraine and abroad at an affordable price
Really powerful environment
TuchaBit+ — powerful virtual servers based on modern processors with data centers both in Ukraine and abroad, at an affordable price. The new solution meets all the current requirements for computing speed and allows you to work efficiently both with individual applications and with a company`s entire IT infrastructure.
TuchaBit+ virtual servers are an improved version of our popular VPS based on TuchaBit service. Thanks to the implementation of a number of technical solutions we were able to offer new advantages to projects with high-performance requirements:
high-speed thanks to the use of modern Intel Xeon Gold 6248r processors with the clock frequency not lower than 3.0 GHz;
the increased amount of RAM (2 GB per 1 unit);
placement of data both in Ukraine and abroad (in Slovakia) — this does not affect the cost;
guaranteed availability of services at the level of 99.9%;
ability to connect additional HDD storage.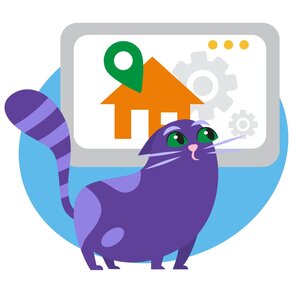 What can be placed on TuchaBit+ virtual machines
The service allows you to work stably and efficiently with a company's entire IT infrastructure including employees' workplaces. Also, you can transfer on the virtual server some specific software and data for the work of separate users or entire departments. For example:
CRM and ERP systems;
accounting and financial accounting programs (for example, different versions of a program 1C: Enterprise);
reporting and e-document management software (M.E.Doc etc.);
client-bank applications;
IP-telephony;
website, corporate mail, etc.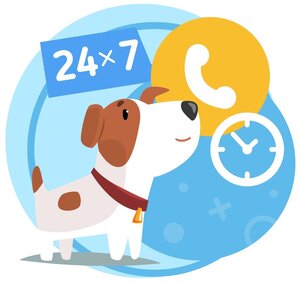 24×7 help and support from experienced professionals
Every client of Tucha receives guaranteed caring and professional round-the-clock technical support. Our experienced specialists will help you transfer the necessary data and settings to the virtual server in the Tucha cloud on loyal terms. For convenient and reliable operation, we suggest choosing one of the following technical support options:
basic support;
hourly server administration;
constant server administration;
warranty support.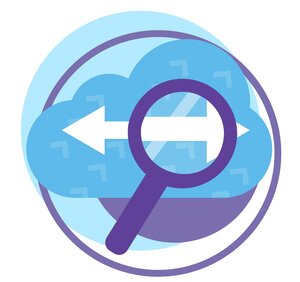 Why VPS from Tucha
Hosting of applications and data on the trusted virtual machines from Tucha will help:
safely place information outside the office or country;
protect your data from loss, damage, and unauthorized access;
provide round-the-clock convenient and stable work in the cloud from anywhere in the world;
save money on maintaining your physical servers.
In addition to high-quality services, with Tucha you get qualified technical assistance. Our support team is always available, responds to requests quickly, and is really interested in solving your cloud tasks. That is why clients and partners say that Tucha's technical support is the best.
How our cloud works
All our capacities are located in data centers that meet Tier 3 security level or higher. As server hardware, we use equipment from HP and IBM. For data storage, we use SSD drives combined in RAID10 arrays. High-speed operation is provided by the use of modern Intel Xeon Gold 6248r processors with a clock frequency of at least 3.0 GHz. To ensure reliable data storage, we regularly create system snapshots and save the last two copies.
1000 Mbit/s
Unlimited traffic
150000+ IOPS
SSD in RAID10
SLA 99.9%
Data centres Tier 3 level or higher
24×7
Multilingual support