Why should you choose VPS hosting for Drupal, WordPress, Joomla, Magento?
Why should you choose VPS hosting for Drupal, WordPress, Joomla, Magento?
If you have a task to launch or update a company's website, choosing a content management system (CMS) can take a long time. To make a final decision, you need to consider many aspects, such as functionality, convenience, content you will put on the site, etc. In addition, to maintain the performance and speed of your site, you should choose reliable hosting for processing and storing data. Later in the article, we will share important information, focusing on critical features to help our clients choose the proper VPS hosting that will fit a chosen CMS.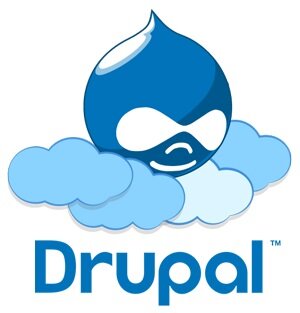 Choosing VPS hosting for a Drupal website
It is a well-known fact that sites with high traffic use a Drupal content management system. Also, well-known universities such as Harvard and the University of Chicago, online newspapers The Economist and The Guardian Financial, Lady Gaga's website, and even the Australian government website use it. Drupal is used for various types of sites from blogs, information resources, and forums in social networks to news portals with hundreds of thousands of visits. The user has the opportunity to increase the functionality of the website by installing additional modules. All of them are available on the official Drupal website, with recommendations on how to choose a good site hosting.
Drupal's engine includes many useful options by default, such as voting, forums, news, newsfeed aggregators, a blog platform, file search, and download, giving users a wide functionality within the basic configuration. However, using this CMS has one drawback that you should take into account. Sites that run on Drupal require a sufficient amount of RAM from servers, and as a rule, it should be at least 128 MB. Drupal intensively loads RAM and processor; therefore, classic hosting slows down this CMS. VPS copes with this task perfectly, allowing you to add the necessary resources at any time. This is the main reason why many Drupal sites prefer to work on VPS hosting, even if they are not highly loaded, and since growth prospects are not always predictable. In addition, the choice of high-quality VPS hosting is vital for the site and significantly contributes to the normal functionality and achievement of your project goals.
Cloud VPS hosting will be a perfect solution for you, allowing the user to get more resources, with the ability to install and configure all the necessary software. When choosing a cloud hosting for Drupal 7 or other versions, pay attention to Linux-based virtual servers, such as TuchaHosting servers. Even the basic tariff package exceeds the recommended resource requirements by 8 times and guarantees high performance and security of your data.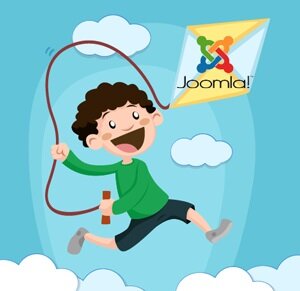 The best VPS hosting for Joomla
Joomla has become immensely popular among developers and users around the world because of its simplicity, ease of design, and accessibility. More than 30,000,000 site owners have chosen Joomla and the number of CMS fans is growing every day. Why Joomla? Because this is a cheap and fast way to create your own website, regardless of its purpose, the capabilities of Joomla, in this regard, are almost unlimited. A corporate website, an online store, a personal blog, a news site, etc. can be launched on the Joomla platform using additional components and plugins. Also, Joomla does not have such high resource requirements as Drupal, but it also needs reliable and fast hosting.
As we have already mentioned, in Joomla you can create projects almost of any complexity simply by selecting the necessary components. Here you need to consider that by using add-ons, on the one hand, you expand the site's capabilities and the benefits for its users. But, on the other hand, more functionality requires more system resources. Consider this fact when choosing a hosting.
As with other CMS, the site owner should check whether one's hosting provider provides enough resources for the site's stable operation.
And again, about the VPS hosting benefits: the ease of scaling in the cloud will allow you to please users with new features without thinking about whether the system resource will withstand.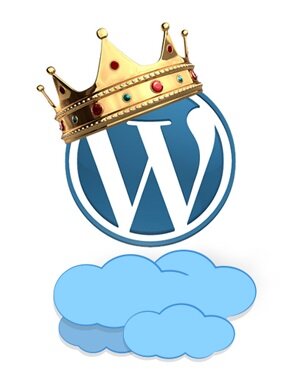 The best VPS hosting for WordPress
One of the most popular content management systems, which runs almost 20% of all websites in the world is WordPress.
Initially developed as a blog platform for small sites, over time, it turned into CMS for creating sites of any complexity. The concept of "Installing WordPress in 5 minutes", with an intuitive administrative part, beautiful design, and flexibility, attracted millions of users. But WordPress does not stop there and continues to support and develop its system.
Several global companies that use WordPress as a blog platform or a site CMS base:
The British publisher time.com;
blogs of such companies as blog.linkedin.com;
www.blogs.xerox.com;
www.mtv.com/news, they work on WordPress CMS.
Now you can be sure of WordPress.
Each site should be fast and fault-tolerant, be prepared for the rapid growth of visitors. Delays in work harm a company's reputation. To prevent this from happening, use a hosting service that is ready for large volumes of traffic, technical characteristics of which allow effective processing of large amounts of information, and allow a large number of visitors to interact with any type of content. On the page of the cloud VPS server service, you can configure the server you need, or choose the appropriate one from the suggested.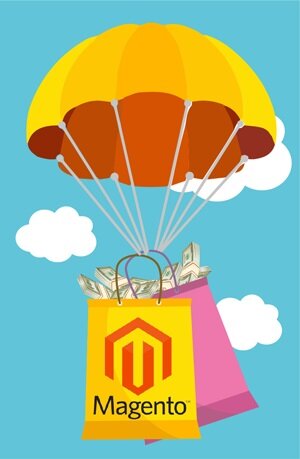 The best VPS hosting for Magento
Magento is an open-source CMS system for launching websites focused on the online trading segment.  No less than 140,000 online entrepreneurs around the world have implemented their e-stores on Magento. Due to its specificity, Magento is probably the most demanding CMS, and it will be difficult for it to work stably on a simple virtual hosting. The developers recommend 256 MB of RAM for executing scripts. It is also necessary to consider a hoster's restrictions on processor time. There were cases when sites were disabled when the CPU load reached 3%. So, when choosing a hosting service, immediately pay attention to this important aspect. With the help of VPS hosting for Magento, you get the opportunity to change memory limits of PHP, MySQL, and other parameters of an Apache or Linux server. Depending on the scope of activity, extended VPS hosting plans for Magento allow your online store to work faster and without problems.
Among other advantages of VPS servers for Magento, we can highlight the following:
Performance improvement. You get a dedicated resource that is used only by you.
Flexible scalability. By installing VPS, you can scale additional resources at any time.
Installing PHP accelerators. PHP accelerators such as APC or PHP scripts caching accelerator will make your site faster.
A private virtual server for Magento will speed up your website, but when choosing a hosting for CMS Magento, do not forget which web server you want to use, with Linux, Windows, or Apache installed on the hosting. The majority of experts say that Linux-based servers are more secure since vulnerabilities are constantly fixed by a wide-open community. In addition, there are a lot of available and free web applications for extending site functionality. Clouds offer customers fully managed Linux VPS with virtual administration and round-the-clock support, and this solution will help your business grow faster. If you have chosen CMS Magento, our recommendation is to start using TuchaHosting, and if you need additional resources, the configuration can be expanded in a matter of minutes.
Summarizing the above, we will once again announce the advantages of VPS:
High performance = guaranteed stable operation of your project.
The flexibility of management and scaling. You pay only for the resources that are in use. If necessary, you can reduce or expand the configuration.
Any CMS and scale of work.
We talked about why you should choose VPS, and the reviews of satisfied customers will tell why you should choose VPS from Tucha.