Meet a new service TuchaMetal — powerful physical servers in Europe
Meet a new service TuchaMetal — powerful physical servers in Europe
We introduce a new service of renting overseas physical servers for gaining maximum performance! From time to time, we receive requests for renting physical machines from clients who cannot use virtual machines for one reason or another. Based on this demand, the service TuchaMetal was created — physical servers in European certified data centers (mainly in France), provided by our Polish partner Tucha Sp. z o.o.
Who TuchaMetal is suitable for
A TuchaMetal-based server is a separate physical machine that is located in a server rack in a reliable data center that meets Tier 3 security level or higher. During a lease period, a client has all the machine resources at their disposal: disks, RAM, processors. Thus, dedicated servers are almost no different from regular physical machines that are located in the client's office, except for the remote location and, consequently, an increased level of security from unauthorized access and force majeure.
The service is suitable for solving problems connected with high loads and heightened requirements for computing resources. For example, if an online store has lots of visitors (on average from 10,000 users per day), and this figure is constantly growing, a dedicated server is probably the best choice. The solution may also be appropriate if you plan to host web projects that work with complex computing processes (for example, large-scale online games), develop applications, store large volumes of databases, etc.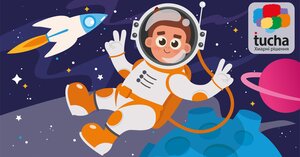 Price
We can offer several options of server sets from the available ones and help determine the configuration that is best suited for a specific client task. Over time, if an additional amount of resources is needed — more RAM, disk storage, network interface bandwidth, number of IP addresses, etc., they can be optionally added.
The availability of a specific configuration must be specified at the time of ordering. The cost of renting each physical machine already includes the cost of using the cloud storage for backups in the service TuchaBackup (in the volume of disks of the rented server).
Payment for the use of the services can be made using an online payment system PayPal or classic bank transfers (Bank Transfer) through our partner in Poland.
What the client gets
TuchaMetal, like any of the Tucha services, provides:
reliable placement of programs and data far beyond the office and even the country;
additional protection of information from loss, damage, access by intruders, etc.;
fault tolerance and guaranteed availability of services at the level of 99.9%;
stable access to hosted programs and data 24×7 from any device and all corners of the world where there is an Internet connection.
About technical support
Like with other our services, along with the high-quality services, you are guaranteed to receive the best round-the-clock technical support that is interested in solving your issues, prompt answers to any question, and assistance from our specialists throughout the entire period of cooperation.
By default, the user who rents the physical server independently selects, installs, and administers operating systems, as well as software necessary for operation. A server administrator is granted Root rights. We do not have access to the customer's system, so we ensure the server's performance only at the hardware level and help with consulting. Basic technical support is free and is suitable for those who have the appropriate skills or have a qualified IT specialist.
If you need help from the Tucha specialist in administrating the dedicated physical server, we recommend choosing the type of technical support in which we perform the role of a technical administrator and provide a full range of services in accordance with the selected type:
Constant server administration. We take your physical machine under control, constantly monitor the state of the system and promptly eliminate faults if they suddenly arise. With this type of support, we have the right to access the system and solve issues within it. The cost of work is 50% of the server cost, but not less than 30 euros/month and not more than 300 euros/month.
Hourly server administration. Administrator rights are available only for one-time work within the customer's system, for example, to eliminate errors from the operating system or software. The cost of the service is 20 euros/hour.
Warranty support. Provides the same level of support as with the constant server administration, but for free. As for the virtual servers, this type of support is provided under certain conditions.
More information about the conditions under which you can use the warranty support, as well as about each of the types of support, can be found on our website or in this article.
Whatever type of support you choose, as a cloud provider we are always responsible for an uninterrupted power supply on the platform and a stable Internet connection to the physical machine, as well as for its operability and proper technical resources condition.
---
Call us at +380 44 583-5-583 or write to our email address sales@tucha.ua. We are in touch 24×7, and we are always ready to help you.