Life hacks on working with the technical support service from our Technical Director
Life hacks on working with the technical support service from our Technical Director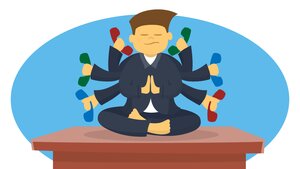 Something like an introduction
My name is Volodymyr Melnyk, and I am a drug addict person who has been responsible for the technical aspects of our company for 13 years. Being not only a writer but also a reader to some extent, i.e., a relatively experienced user of various systems that provide interaction of people and algorithms designed by people, I noticed that no matter how well thought out a particular system is, the effectiveness of its operation largely depends on a user. Even the most advanced model of a fashionable smartphone will do the wrong thing if you press the wrong buttons.
A technical support service that assists users is also a system that works according to specific algorithms. The actions of this system are somewhat predictable, and the goals are quite obvious. The main tasks of this system are to provide a user with comprehensive support and make sure that the user confidently recommends a company's services to everyone who may be interested in them.
And, if most mature systems are usually well documented, it is worth to provide recommendations for using the most vital system, the one that helps to interact with all the others. Using these recommendations, a client will get as much benefit as possible in the shortest possible time.
Even without these recommendations, each client of our company always receives qualified assistance in the shortest possible time. Invaluable reviews of our clients on our work confirm it. The secret is that over the course of our work, we have not only developed techniques that allow us to provide users with the most comfortable and effective interaction with all our services, but also continue to consider this as the most predominant principle of our work, just like in the early days of our company. At the same time, we do not stop our development and create more and more comfortable working conditions for our clients. Publication and distribution of these articles serve the same purpose.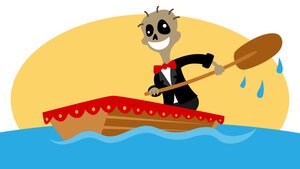 Contact technical support
No matter how trivial it may sound, but the most important thing is that if something goes wrong, it is better to contact immediately specialists who will be happy to help.
For sure, if you sat on the riverbank long enough, sooner or later, you would see your enemy's body floating on the river. But it is better not to wait when your enemy would sneak from behind with a knife behind his back; moreover, there is no use wasting precious time.
Even if the problem occurred, and then magically "went away", you should not relax. If no one else found out about the issue you faced and did not take measures to prevent it from occurring again, sooner or later, it might happen again.
Of course, our monitoring system collects and analyzes thousands of different indicators round-the-clock and constantly performs thousands of checks on the operation of all infrastructure nodes. But total control over the work of each user is still impossible since this contradicts the principles of privacy. Therefore, in most cases, we will only be able to find out about the problem if you tell us about it. 
Why this is important
It will reduce client time loss.
Once we know about the problem, we can quickly fix it, as well as reduce or even eliminate the probability of its recurrence.
If the source of the problem lies outside our area of responsibility, we can at least tell you who exactly can help fix it. Also, we will try to help as far as possible.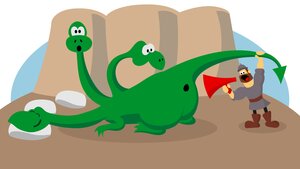 Where to go
The faster the message gets to a person who will process it, the earlier work on the task will begin, and the quicker we will present a result. For sure, you can contact any representative of our company, and sooner or later, your request will get to the right address, but is it worth waiting? 
Technical support is available round-the-clock, without holidays, weekends, lunch breaks, indigestion, and nuclear war, so it is better to contact us immediately. Of course, if you happen to know our employee's contact details, you can text at night via ICQ, a courier who came to your office with an act of performed work and exchanged contacts with your office manager. However, bear in mind that the technical support service may receive the information about your request with some delay.
To avoid this, please use only guaranteed communication channels. There are two channels which you can always use to contact us:
email address: support@tucha.ua,
good old phone +380 44 583-5-583 (select 2, in the voice menu).
If something that worked has stopped working, we will be happy to fix the problem as soon as possible, whether you call or write.
If the request is for consultation purposes, we will also be happy to send you a message or call; it all depends on how it will be more convenient for you to state the essence of the issue. Of course, a well-formulated question already contains a significant part of the answer, so in this case, it is better to rely on a method of formulation that you see as the most effective.
If the essence of the request is the need to make some changes, we will still show some caution and ask you to describe these changes in the message and send it to us by email. Without written confirmation from an authorized contact person, we do not have the right to make them.
Why this is important
By eliminating unnecessary steps and links in the interaction chain, we can process requests as soon as possible.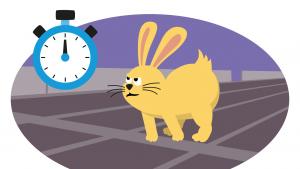 How long to wait for a response
If you are calling and do not receive an answer from a technical support employee within a few seconds, it does not mean that there is no one there. Our clients do not have to wait more than 1 minute for connection. We make sure that a sufficient number of specialists are on a shift at any time to assist. Just wait a few seconds and do not hang up the phone, and we will respond.
If you wrote a message, and nobody answered within a minute, please, do not worry. According to statistics, our technical support gives the first response to a message within 13 minutes after receiving it. However, sometimes it happens that 5 minutes are enough for us to complete the task in full, and sometimes it takes some time to get into all details. However, we guarantee that you will not have to wait for more than 60 minutes. If there is a need to clarify the status of a particular request quickly, do not hesitate to call us, we will be happy to provide comprehensive information about the progress of work and approximate deadlines.
Why this is important
Certainty reduces anxiety and allows you to predict and plan future events and actions.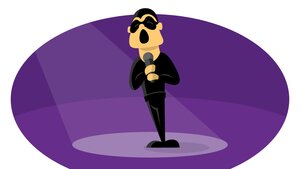 "Who are you, Mr. X? "
Of course, our call processing system contains the contact details of all clients, so we can almost always immediately determine the needed contract number by email address. But there are situations when it is not so easy to guess which of our services is in question. It happens when:
the same address was registered as the contact person address for multiple contracts, or if several different services are running under the same contract, for example, several various virtual servers (in this case, it is difficult to identify the server that is in question);
if the request was sent from an email address that was not registered as the contact person address (it happens when a person has many email addresses, and the person uses an address that was not registered)
To avoid confusion, additional questions, and, as a result, the loss of precious time, please use the address that is registered in the contract as the contact person address when sending an email. And it can be useful to specify which of the services in question. You can help us identify it, for example, by stating the IP address or the server or website domain name.
The contract number, company name, EDRPOU code, director's last name, mother's maiden name, and other information can also be useful. But the IP address or domain name will provide much higher accuracy of identification.
If you are not an authorized contact person at all, it is not a problem. We will still be happy to provide advice, fix a problem if has general nature, or request permission from the contact person to make changes. You cannot make any changes on request from an address that is not listed in the contact list. We suspect that you would not want any changes to the configuration of your services to be made at the request of a person whom you have not given the appropriate authority.
Why this is important
In some cases, this will allow us to identify the service that is in question quickly and accurately. And, as a result, eliminate ambiguity. This, in turn, will both save a client time and eliminate mistakes.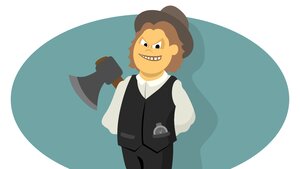 "...or whether I have the right?"
Rights and authorities - the cornerstone of information security.  And it is essential not only whether a user who contacted us has the appropriate authorities, but also whether we have the appropriate rights.
It has to be said that we do not have the right to invade data that belongs to a client. However, to ensure a reliable level of confidentiality, in most of the services we provide, we do not have the technical ability to access confidential information. As soon as we send account passwords, we immediately delete these passwords from our storage. And if a user has considered our strong recommendations, the user will change these passwords to eliminate the possibility of their leakage. It means that even if we want to, we will not be able to log in to the user's operating system and see what is happening inside the black box.
We ask you to keep this aspect in mind. Of course, if the situation is critical, we will be happy to help you figure it out, even if software operation on a client's server is beyond our responsibility. But without access details, we will not be able to do this even if we want to.
To ensure that we are always able to log in with administrative rights, and regularly perform routine maintenance, and continuously monitor the most crucial indicators to prevent the occurrence of some incidents, we recommend you paying attention to a server administration service. It significantly expands the area of our authorities and responsibilities.
Why this is important
Having the right to interfere with software allows us to be responsible not only for virtual machine operation but also for the functioning of a system software inside it.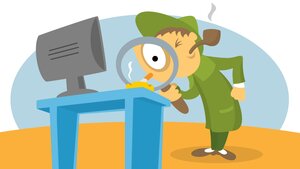 Provide as much information as possible
The more information we get about the problem, the fewer clarifying questions we will ask, and, as a result, we will be able to help faster.
We strive to be on the same wave with our clients, accumulating and systematizing information about each request, but sometimes a message "I broke everything" is not enough to guess what it is about.
A message about problems may contain the following information:
information about when exactly the phenomenon was observed ("the clock on the tower struck noon"),
description of the performed actions ("I went to the door, put the key in the lock and tried to turn it counterclockwise"),
description of the expected result ("the key should have turned, and the door should have opened"),
description of the result ("the key didn't turn, I couldn't open the door"),
additional information ("this has already happened before, then I pulled out the key, spat three times over my left shoulder, whistled through the keyhole, tried again, the door opened, but this time it did not help").
The more data we get, the more complete the picture we can get, and as a result, the fewer clarifications we will need. Texts of error messages, screenshots, any additional comments, casings on the floor, and cigarette butts in the ashtray – any pieces of information will be useful, as they will allow us to understand better what exactly happened and why.
If possible, please allow us to test the entire sequence of actions on our own. We may have to do this several times to study carefully all the details of what is happening. If we need to log in to a system that we do not have access to (for example, there is a need to go to the website control panel or the desktop of the specific user), please provide us with the access details. If some procedures that we will need to perform to reproduce the situation are not quite obvious to a person who is not an expert on your level in a particular field, we will also be very grateful for a brief guideline.
Why this is important
A detailed description will reduce the number of clarifying questions from us and, as a result, speed up the problem solution.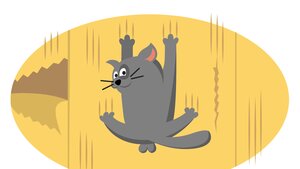 Keep Calm and everything will be fine
When something unexpected, incomprehensible, and perhaps even unpleasant happens, sometimes the first emotional reaction is to look for a guilty party instead of looking for a solution. And if something does not work in a cloud, it seems to be logical that this is a provider's fault. However, statistics show that this is most cases it is not, and the vast majority of problems occur inside user systems that we do not even have access to. Of course, wherever pain has appeared, we are always ready to eliminate it or help to figure it out. And we will do it in any, even the most extreme, situations. But still, an unbiased and polite request has a chance to be processed more efficiently and quickly, as it leaves a duty engineer's mind cool and the heart hot.
Believe it - we are already extremely interested in solving all incoming requests. We always work conscientiously and try to solve each problem as quickly and as efficiently as possible. Do not hurry us, trust us and everyone will be happy.
Why this is important
A word warmly said gives comfort even to a cat, and we are quite cats. We sincerely want you to feel comfortable and productive with us, work long and happily, and regularly recommend us to those you wish well. The inner need to do everything in this life in the best possible way and regular positive feedback helps to work this way. In general, treat with care, and we will bring you even more benefits. :)
Something like an epilogue
Thank you for reading this text. My colleagues and I will be happy if any of the aspects described here will be useful. However, even if you forget about everything you have read today, we will still welcome any of your requests, in whatever form they come, because the most important thing is that you do not hesitate to contact us. And for us, any request is an opportunity to be helpful and do it in the most comfortable way for a client.
See you soon!