Tucha partner program. How to become a partner and who needs it
Tucha partner program. How to become a partner and who needs it
Partnership with Tucha is not just about financial rewards. Of course, money is important, but it is not everything. First of all, cooperation with us is the confidence that a client whose task you are delegating will be in safe hands and will receive the level of support for which you will not be ashamed. In this article, we will tell you how to make your client happy and how the partner can get the most out of business and show you how to register as a partner.
It is important to highlight that partnership with Tucha is not about kickbacks
We are for fair play. Our prices are initially transparent and uniform for everyone. None of our clients will pay more for their service because we need to share money with a partner.
Why reliable partnership is important
For sure, everyone at least once in their life heard about a situation, when a client came to a partner under advice, and as a result:
the partner received the client, but did not solve the problem or solved it poorly;
the client lost time, nerves, money, and faith in humanity;
the one who gave the recommendation received a lot of undeserved complaints from the client.
We have also come across such situations. For this very reason, we initially formed a completely different approach to partnership, with values based on full support, assistance, and interest in solving client's tasks not only at the beginning but also throughout the entire cycle of cooperation.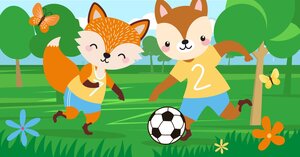 Our principles of work with partners
We build trusting and reliable relationships in which partners:
confidently entrust us their clients and solution of their tasks;
confidently guarantee clients high-quality services, the best technical support and assistance on any questions during the entire period of cooperation with Tucha;
see our daily precise work on all issues of partnership and fulfillment of the assigned obligations.
Thanks to strict observance of these principles, we managed to build the widest partner network among all Ukrainian cloud providers. The network based on mutual respect and trust to each other.
Who are our partners
Regardless of the sphere of your core business, you can become a partner of Tucha. We are always open to cooperation. The accumulated statistics says that first of all, the partnership will benefit everyone if our partner is:
a system integrator that implements CRM and ERP systems, IP telephony, 1C-based solutions, etc.;
a web developer that creates websites and applications, including high-load ones;
an IT outsourcer that supports the performance of IT infrastructures of several companies.
Of course, this is not a complete list of professionals who can be our partners. Each company and its clients get their own set of features. Contact us to evaluate the prospects of cooperation and the benefits for your business.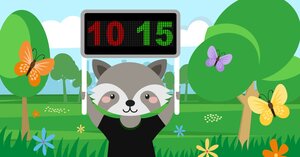 About money
Of course, financial remuneration is an integral part of the partnership. For each client who trusted us as a result of a partner's recommendation, the partner receives regular payments during the entire time the client is with us. You can choose their format and extent:
if you withdraw money, the payout is 10% of the client's payment; 
if you withdraw services to the partner's account, the payout is 15% of the client's payment.
Remuneration can be accumulated, and there are no restrictions on the withdrawal of partner interest. For more information about the extent, conditions, and terms of payment of partner remuneration, please read our Public Agreement (offer).
Funds withdrawn as the services can be spent on Tucha cloud services: 
Of course, you can find a higher percentage of partner remuneration. However, once again we pay attention to the important aspect. We accrue and pay remuneration for the entire period while a client uses our services (most clients work with us for more than one year, and some of them have been working with us since our launch in 2012). In combo with the other features and benefits of the partnership, our partnership program is clearly competitive.
Something more important than money
The motto of our partner program is, 'Recommend with confidence'. And these are not just words. They are the foundation of our approach to work.
The main thing in partnership with Tucha is to ensure that the client will be in hands, and you do not have to blush for this recommendation. The client receives assistance and help both at the stage of selecting a solution and testing services, and during the entire period of work. And if our services become part of the solution that our partner provides to their client, we work hard for the overall result, so that together we provide the client with high-quality services and the best support.
How to attract clients
We do not restrict partners in choosing reasonable ways to attract new customers to Tucha. It can be a personal recommendation, a referral link, a banner, or any other convenient way. Of course, it should be a legal, honest, and conscientious way.
From experience, we can say that the most effective way is a personal recommendation. However, if the format of a partner's work does not imply direct contact with a client, it is also okay. You can use referral links. After registration, we send an email to the partner with the instructions, in which we will send a personal code. You can use it to create partner links by simply adding this code to any link to our site.
Additional features and pro-arguments that will help you in working with clients
The priority for testing Tucha services. When our partner requests a test period for themselves or their clients, we immediately provide resources without any questions.
Ready-made templates for clients. If necessary, we help create and store ready-made templates for the operative deployment of virtual machines customized to solve the typical tasks of a partner's clients. For example, if the client needs to place Bitrix24 box version, accounting, or transfer employees' workplaces in the cloud, with some specific custom settings, templates will help solve these tasks even faster.
Best technical support and exceptional attention to tasks. All clients and partners know that the technical support service of Tucha works round-the-clock. Unofficial average response time to customer requests is 13 minutes.
Assistance and support at all stages of cooperation. We are as involved as possible in solving customer tasks and lead users throughout the entire period of cooperation, often doing more than promised.
Clarity and transparency. We have clear and transparent tariffs without any hidden fees, and the collaboration happens on the basis of the Public Agreement (offer). We accept payments to current accounts with the issuance of all accounting documents in both electronic and paper form. Payment for services is made in hryvnia according to the exchange rate of the NBU on the first day of each month and already includes VAT for payers of this tax.
And that is not all
We also offer our partners:
Ability to delegate non-core tasks. If a client has a question that is beyond our competence, we recommend partners who can solve this problem efficiently.
Joint activities and promotion of partners' businesses. This format implies the distribution of information about partners and their special offers through our information channels such as newsletters, social networks, and personal communication. We also actively support and promote events organized by our partners. 
Interview and website. Also, we regularly and meaningfully intercommunicate with the partners and then publish these interviews in our blog and promote them through our channels. We also publish information about our partners in a special section on the Tucha website. 
Provision of presentation materials. Each partner receives a selection of presentations about Tucha services and solutions. Upon request, we develop individual offers for clients.
Training for partners. Our partners regularly take part in training from Tucha, where they get up-to-date information about services, solutions, and opportunities, exchange experience, and expand their network of partners. Everything for free.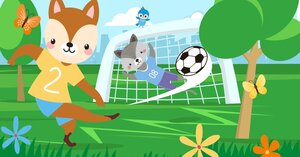 How to become a partner of Tucha
If you know someone you can recommend our services to, and you see that your way is the same as ours, become our partner. This simple process consists of several steps:
Sign up for the partner program by filling out a small form.
We will promptly contact you and identify our partnerships road map. 
Use all opportunities that we will offer you. These are working practices. 
Offer cloud services to your clients as a profitable add-on to services, or after a specific request.
Receive regular rewards, as well as our care and support.
The more recommendations you give, the happier clients and more substantial partner's reward will be. Let us bring even more use together!
Sum up
If you are close to our values, approach to partnership, and attitude to clients, we will be happy to see you in the Tucha partner family. This does not require special knowledge about clouds or investment, but it will definitely benefit both your business and your customers' businesses. Fill out the form and join us! If you have any questions or proposals, please contact us at partners@tucha.ua or call +380 44 583-5-583. We are always in touch.