Transfer of Accounting to the cloud. Price tag and how to organize
Transfer of Accounting to the cloud. Price tag and how to organize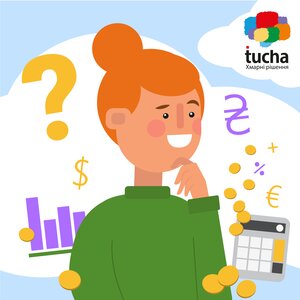 One of the most frequent tasks that our clients come to us with is a transfer of accounting to the cloud. In this article, you can find info about the price, where to place, and how to transfer your accounting department work to a virtual server.
If you have additional questions or need our help, please contact 24×7!
Briefly about clouds
Simply put, the cloud is a virtual replacement of hardware IT infrastructure with its virtual equivalents. For example, a company's office has a server where accounting "lives". As a provider of cloud solutions, we provide the necessary amount of IT resources and build the virtual server that will replace physical. The company independently or with our help transfers accounting data to the virtual machine and organizes the company's work in the cloud.
How much does it cost to move to the cloud
Everything is simple. When a user asks us to move accounting to the cloud, we only ask two questions:
1.   Where do you want to store your data, in Ukraine or abroad?
The answer to this question determines the choice of service: TuchaFlex+ or TuchaBit. What is the difference between them?
TuchaFlex+ service operates on the basis of European platforms, mainly located in Germany. The guaranteed availability of services is 99.9%. Virtual servers that run on the basis of TuchaFlex+ allow you to install the operating system of your choice. The service is as flexible as possible, so you can build almost any configuration.
TuchaBit service is based on data centers located in Ukraine. The guaranteed level of service availability is 99.0%. The price of TuchaBit service already includes Windows operating system. TuchaBit consists of units that include a balanced set of resources.
With the help of these services, you can build a virtual server with a sufficient configuration for a specific task, with the necessary number of cores, RAM, IP addresses, and hard disk space. 
2.   How many users will work with programs on this server?
We ask this question to determine how many resources you need. From our experience, an average user generates a load on the server that can be handled by 1 GB of RAM. Consequently, if you have two users (accountants, for example) that work in the cloud, 2 GB of RAM will be enough for start. If during work you understand that it is not enough, you can quickly add more resources.
Here is a specific example
Imagine that you need to place accounting software on a virtual server for two users' work. 
Let's consider the cost of accounting transfer to the cloud on Ukrainian platforms with TuchaBit service, which consists of units. 1 unit consists of 1 GB of RAM and 25 GB disk space. The rental cost of 1 unit is 9 euros per month + 1 IP address costs 2 euros. The total price is 11 euros per month. 
To solve the task of migration of two users to the cloud, we will suggest building a two-unit server. The virtual machine will have this configuration: 
1 CPU;
2 GB RAM;
50 GB SSD;
1 IP address.
The price of renting this server also includes the Windows Server Datacenter license and two snapshots of the system. The cost of this solution is 20 euros/month at the NBU exchange rate on the first day of the current month, including VAT (for those who need it). 
Now let's consider the same configuration based on TuchaFlex+ service (Germany):
1 CPU = 2.50 euros / month;
2 GB RAM = 20 euros/month;
50 GB SSD = 10 euros/month;
1 IP address = 2 euros/month.
The cost of this virtual machine is 34.50 euros/month at the NBU exchange rate on the first day of the current month, including VAT (for those who need it). The rental price also includes two system snapshots. 
You can find other popular configurations for a different number of users on our page "Cloud accounting".
Scaling and additional useful tools
For some clients, the initial configuration is enough for a long time. But you can easily scale if your business is growing, you add new processes, or the number of staff is growing. 
TuchaFlex+ is a flexible constructor. You choose the required amount of RAM and the size of storage. Also, you can add slower HDD disks for data that does not need intensive access. 
TuchaBit is scaled by units, i.e. by adding resource sets. Bring to mind that 1 unit consists of 1 GB of CPU and 25 GB of SSD.
However, you do not need to delve into all the details of calculating the resources needed for work. Before starting our cooperation, our specialists will select the minimum entry threshold, which will be easy to scale if necessary. 
For all the time of our work, we have found out exactly what we can offer to make your work with us as comfortable as possible and to make your data placement secure.
Security of accounting work in the cloud
We will help you decide on the choice of data protection tools, including:
additional IP addresses (with Ukrainian or foreign geolocation);
additional snapshots of server disks;
ability to encrypt communication channels;
special server templates with enabled disk encryption;
mechanisms of alarm buttons, etc.
Also, in our line, we have another useful service that will help strengthen data security. It is TuchaBackup. It allows you securely store backups of all-important files in the cloud. 
TuchaBackup is based on a platform in Germany. Speaking about the service price, the minimum order (50 GB) will cost only 5 euros/month at the NBU exchange rate on the first day of the current month, including VAT (for those who need it). This volume is usually enough to get started. If necessary, you can easily increase storage capacity in the future.
Work with peripherals that are usually in the office and connected to a hardware server or PC, program installation, data storage
The cloud server allows you to connect all the necessary devices, for example, printers or scanners. You can also install on the server work programs, applications, CRM or ERP systems, messengers, corporate mail, etc.
The cloud allows you to deploy a full desktop. However, information is not saved on the device you are working on (laptop, PC, or thin client). So, if the gadget is broken or lost, all data remains in a safe place.
Can I test the services before paying?
We are confident in the quality of our services, that is why clients can test most of the services for free within 7 days. If necessary, we will consult you about all aspects of work in the cloud and help you transfer programs and data from your physical server.
How much does the cloud migration service cost?
After deciding on cooperation, you can transfer programs and data to the virtual server on your own. But if you do not have your own IT specialists, or do not want to distract them from other tasks, please contact us. The cost of migration is equal to the 1-month price of the virtual machine rental of the selected configuration.
What types of technical support are provided?
Uninterrupted operation of servers is important for any business. And our technical support team works on this in 24×7 mode. There are several types of technical support to choose from.
Basic support (free).
Permanent server administration (50% of the server cost, but not less than 30 euros/month).
Hourly server administration (20 euros/hour).
Warranty support (free).
More information about what you get with each type of technical support you can find here.
Legal and financial questions
Sometimes arises the question about the payment currency. Although all our prices are linked to the euro, all payments for the service are made in hryvnia at a very reasonable currency exchange rate. The cost for the entire month is fixed at the NBU exchange rate on the first day of each month. In case you need to purchase cloud services with payment in euros (PayPal or classic bank transfers), we recommend using the services of our partner in Poland.
Currently, in Ukraine, you can use these payment methods: current account, card payment via Privat24 or PrivatBank terminals, LiqPay online payment. 
We provide all closing accounting documents, certificates of completion, original invoices, etc. We very much welcome the use of e-document management, but we are also able to work through Ukrposhta. :)
Cooperation with us is based on the Public Agreement (offer). For clients who need paper versions of these documents, we provide the application for joining the Public Agreement (offer).
Sum up
Transfer of accounting to the cloud is a solution that helps increase the data security of any company. Also, it allows accountants or managers to work from anywhere in the world and saves the company money on setting up physical IT infrastructure.
If you also want to make accounting or the entire office work more comfortable and secure, please contact us! Read the reviews and write to us at sales@tucha.ua or call +380 44 583-5-583. We have already implemented more than 1,500 cloud migration projects. We will be happy to solve your tasks efficiently!