How much does it cost to organize remote work for a company
How much does it cost to organize remote work for a company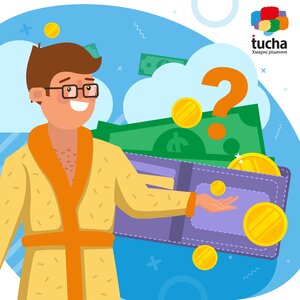 The ability to work from any corner of the world as effectively as in the office is a strategic need for many companies. Cloud solutions from Tucha will help you solve this problem quickly and with the least investment of efforts and finance. We will explain how to set up remote work using clouds and give you exact calculations. 
And if you are ready to transfer your company's work to virtual servers, just contact us and we will organize everything.
What can be placed on a virtual server
In general, you can transfer to the cloud everything necessary for an entire company`s work, its various divisions, or individual employees. First, all employees' desktops. On the server you can also install:
applications for team collaboration, such as a CRM or ERP system;
accounting programs (for example 1C: Accounting) and financial reporting programs (for example M.E.Doc);
IP-telephony;
corporate email;
almost any other specialized software;
archives, all important documents, and files in various formats.
Besides hosting all programs and data on the virtual server, you can connect to the cloud devices that are usually in the office, such as a printer or scanner.
Who can work in the cloud
In a nutshell, you can deploy remote desktops for those who already work online, as well as for all conventional office employees. Almost everyone can work in the cloud, for example, business owners, managers, lawyers, programmers, IT specialists, web developers, and others. Also, various company`s departments, for example, customer support and solution selection, marketing and sales, accounting, human resources, partner department, and so on.
And of course, you can organize remote work for the entire team at once, regardless of its size. We will offer suitable solutions for both small teams and large companies.
How the remote office works
A remote desktop is deployed on the virtual server for each user. It hosts necessary programs, applications, and data, the same as on a work device in the office. A user can connect to the desktop in a few clicks from any relatively modern device. Access to data is available wherever there is a stable Internet connection in 24×7 mode.
How much does it cost to move the office to the cloud
How can I figure out the cost of hosting the office in the cloud? To do this, before starting cooperation we most often ask only about two aspects:
1.   How many users will work in the cloud?
The answer to this question will help you calculate how many resources you need right now. From experience, we have determined that usually up to 1 GB of RAM can cope with the load created by a single user on the virtual server. For example, if 5 specialists work in the cloud, we will offer a configuration that at the start will include 4GB of RAM. Later, if you need to increase the amount of memory, we will simply add the necessary amount of resources.
2.   Where is it better to store data in Ukraine or abroad?
The answer to this question will let you understand which service you need to choose: TuchaFlex+ or TuchaBit.
The capacities of the TuchaFlex+ service located outside of Ukraine (mainly in Germany), in Tier 3 security level data centers or higher. Guaranteed services availability is 99.9%. The service allows you to select any necessary number of processors, the required amount of RAM, and the size of the hard disk.
The TuchaBit service will help you place data in Ukraine. The virtual servers consist of balanced configurations blocks (units) and have guaranteed service availability at the level of 99.0%. TuchaBit service is scaled per unit, i.e. by adding a specific set of resources. 1 unit consists of 1 GB of RAM and 25 GB of SSD storage.
Here is a case story
For example, there is a need to organize work in the cloud for two users. Let us start by calculating the cost of renting the server on the Ukrainian platform based on the TuchaBit service. As we have already mentioned, the service is charged per unit, 1 unit is 1 GB of RAM and 25 GB of hard disk space. The rental cost of one unit is 9 euros/month. Also, add 1 IP address, its cost is 2 euros. The total cost is 11 euros/month at the NBU exchange rate on the first day of the current month, including VAT (for those who need it).
The server with two units could be more suitable for two users` work in the cloud. This machine has configuration:
1 core;
2 GB of RAM;
50 GB of hard disk;
1 IP address.
The price of renting the server of this configuration also includes the Windows Server Datacenter license and two full snapshots of the virtual machine disk that we regularly create.
Thus, the cost of work for two users on the virtual server will be 20 euros/month.
Now let us calculate the cost of the virtual machine with the same configuration based on European platforms with the TuchaFlex+ service (Germany):
1 CPU = 2.50 euros/month;
2 GB RAM = 20 euros/month;
50 GB SSD = 10 euros/month;
1 IP address = 2 euros/month.
The cost of renting this virtual machine will be 34.50 euros/month. The rental price also includes two full disk snapshots of the virtual machine.
Of course, these configurations are indicative and depend on the specific tasks of a particular client, but in most cases, typical configurations hit "the bull's eye". You can find out the cost of other popular configurations for transferring the entire office to the cloud on the Remote Office page. Also, note that you can deploy workspaces in the cloud for any number of users.
How to scale resources
Quite often the initial configuration is sufficient for convenient operation for a long time. However, if you need more resources over time, you can add the required amount quickly and easily.
TuchaFlex+ is scaled by adding any amount of resources such as the required number of processor cores, RAM, and hard disk space. Also, if necessary, you can add HDD disks if data without intensive access, and other useful options.
TuchaBit service is scaled by virtual units, by adding a specific set of resources at once. Recall that 1 unit consists of 1 GB of CPU and 25 GB of SSD. You can also add the required number of additional processor cores separately (by default, a certain number of cores have already been added to the server, depending on the number of units from which the server consists), IP addresses (one address is added to each server by default), and other benefits.
To increase the number of resources for a virtual machine based on any of the services, just contact us. We will recommend a new configuration to meet your current needs.  For example, if the load on your IT infrastructure has increased or your company's staff has expanded. During a day, you will get the ability to work comfortably using new resources.
About security in the cloud
As mentioned, the cost of renting each virtual machine already includes useful data protection tool - snapshot. 
What are snapshots useful for? You can use a snapshot to restore the machine disk to the state it was at the moment of the snapshot creation. You can also upload a snapshot and use it as an image of a new virtual machine or add it as an additional disk to any server within our cloud infrastructure.
Additionally, backups can help protect individual files and documents from loss. To do this, we suggest using the TuchaBackup service, which will securely place backups in secure data centers outside of Ukraine (mainly in Germany). The cost of the solution is quite affordable: the minimum configuration, which includes 50 GB of cloud storage, costs only 5 euros/month. If you need more storage in the future, you can easily expand it.
Among other things, we offer these useful tools for protecting your data in the cloud:
special server templates with enabled disk encryption;
ability to encrypt communication channels;
"Anonymity on-demand" service;
additional IP addresses with Ukrainian or foreign geolocation;
additional full snapshots of virtual machine disks;
mechanisms of alarm buttons.
Can I test the services before paying
Of course, you can test most of our services for free for 7 days. This period is usually sufficient to make certain of the quality of our services, on-the-fly work of the technical support service, and fast response to any requests. We will also advise you on working with a remote office and help you move your employees' workplaces to the cloud.
How to easily organize migration to the cloud
If you decide to move your office to remote servers, you also need to take care of the secure migration of all your data to the cloud, not to lose anything. This can do your company's IT specialists, for example. But if there are not any, just contact us. We will help you transfer all your programs and data for work. The entire process for a small infrastructure usually takes about one day. The cost of the migration service is the same as the price of virtual machine rental for 1 month.
About technical support
High-quality technical support is an important factor that determines the comfort of work in the cloud for an entire team. In numerous reviews about Tucha, customers and partners claim that our technical support is the best among Ukrainian (and not only) cloud providers.
We advise you to find out about the types of support and determine which one covers your company's needs best at the stage of testing services. In general, you can choose one of the following types:
Basic support (free).
Permanent server administration (50% of the server cost, but not less than 30 euros/month).
Hourly server administration (20 euros/hour).
Warranty support (free).
To find out more information about each type of support, please visit this page.
It is important to note that whatever type of support you choose, our team will be in touch round-the-clock and quickly help you solve any tasks. The service's communication channels include telephone, email, and ticket system.
Some legal and financial questions
Each client of Tucha receives a full set of accounting documents, such as certificates of completed work, tax invoices (for those who need them), original invoices, etc. Also, we provide the possibility of electronic document management, nevertheless, we also work through "pigeon mail".
As for payment for services, there is a wide choice of payment methods: current account, card payment via Privat24 or PrivatBank terminals, and LiqPay online payment. Payment for our services can be attributed to the company's expenses. Although the prices are indicated in euros and linked to its exchange rate, payment for the services is made in the national currency at the NBU exchange rate on the first day of the current month. Also, prices already include VAT (for those who pay this tax).
It is important to note that all our prices are transparent, they are published on the site and are initially uniform for all clients. And cooperation with us is based on the Public Agreement (offer). If the client needs a paper version of these documents, we will also provide the application for joining the Public Agreement.
Conclusions
Move of the team's workspaces to the cloud will allow you to set up high-quality remote work, wherever employees are now. Thanks to virtual servers, the company's data is securely hosted and additionally protected from loss and access by unauthorized persons. And the technical support service of Tucha will be available 24×7 and will do everything to make the work of each employee comfortable.
If you want to deploy your office in the cloud, please contact us! Read reviews and write to us at sales@tucha.ua or call +380 44 583-5-583. We will be happy to solve your tasks efficiently!