Backup-as-a-service: always reliable, always up to date
Backup-as-a-service: always reliable, always up to date
Any administrator knows that data security, among other things, depends on timely backups. However, a human factor (someone has forgotten to start creating a backup), physical data carriers unreliability, and other accidental events put in question information safety that could be critically important for a company. Therefore, in recent years, backup-as-a-service popularity has been growing dramatically. This service provides maximum reliability and data security and offers administrators convenient and functional tools for creating backups. More and more companies trust their programs, databases, and archives to cloud backups because they are reliable, convenient, and fast. At the same time, the cost of the service is minimal and incommensurable with the loss of information.
Of course, a backup management correct operation largely depends on selected software. Today, customers have many options to choose from: the market offers solutions for various platforms, both paid and completely free. Here are the most famous and functional ones. We confidently recommend them for use in your work:
CloudBerry is a paid, but the most functional solution. It supports Windows and various UNIX systems (Linux, FreeBSD). This solution is used by many large companies;
Cobian Backup is a simple and completely free program for creating backups on Windows, including its latest releases; there is also a version for x64-bit systems. In addition to the standard operations, it supports email notifications, shadow copying, FTP Protocol, and can work in the graphical interface as well as in the command line mode;
rsync is a popular program for creating backups in UNIX. It is free and open-source. It supports work through a "daemon", start through cron, data encoding, if necessary, and various communication protocols. The program rsync works on the basis of a special protocol, invented by an Australian developer Andrew Tridgell. The advantage of this algorithm is transmitted data minimization, which is crucial for creating a cloud backup. There is also a Windows version - cwRsync, but it has found little popularity since it loses to its more functional counterparts.
These and other programs are successfully used in our cloud storage (TuchaBackup), and in the case of using the last two, a client pays only for the amount of storage for backups, since the software can be downloaded from the developer's website for free.
What cloud backups give to a client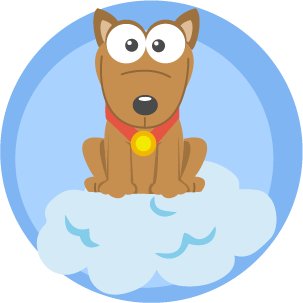 It seems that local backups are similar in their functionality to cloud ones. However, there are significant differences that make Backup-as-a-service more convenient and reliable solution:
a backup creation starts at a preset time, and this does not depend on local hardware availability – data will be copied in any case;
a backup copy is stored on a remote server, which significantly increases the backup safety, especially if we are talking about reliable data centers located abroad;
before starting copying, the existing copy created in advance is checked, and the program updates the existing archive only with new or modified files. This allows us to speed up the operation significantly and reduce the load on the servers and communication channels.
What software I should reserve
Of course, to maximize the security of your company's information, we recommend you perform a full backup of all applications and their data. But it can be very costly to carry out such copying all the time, so you should regularly save at least the following data:
databases of main accounting software (1C and analogs), CRM, ERP;
mail client archive with attachments;
data for quick recovery of a corporate site – CMS, databases, and main media content.
Usually, loss of this information is the most painful for an organization's work, so they must be regularly reserved. If there is a need, it is possible to add other data – work projects and files, presentations, graphics, video materials, etc. Each client can independently select the most valuable data and include them in a regular automatic backup.
Additional advantages of cloud backups over traditional local backups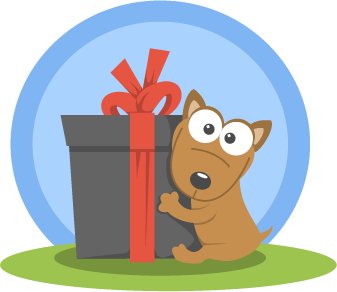 In addition to the ones listed above, customers get other benefits using cloud backups which are not available with traditional backups. The most important benefits are:
copies can be stored at a distance from your office – in another country or even on another continent. This will protect you from data loss in case of emergencies e.g. fire, raider attacks, and equipment seizures;
archives are available at any time and without physical media – through a convenient web interface, and you can access them using any device with Internet access;
flexible scaling – you can expand storage space for archives at any time if the existing space becomes insufficient;
media with data backups are effectively protected from mechanical damage since they are in reliable data centers with multi-level protection, and at a distance from your office.
As you can see from the article, modern cloud technologies ensure the security of your data much better than their local counterparts. The cloud backup storage service protects your company's information while providing simple and convenient methods for creating backups that require minimal intervention. High-level data centers located in EU countries provide additional protection. And along with the low cost, cloud backups are becoming an essential service for everyone who values information safety.
We recommend using our cloud storage (TuchaBackup) for working with backups and offer excellent conditions: a clear and transparent system of discounts depending on the volume, absolute reliability due to the use of Tier 3 data centers in Germany, and round-the-clock support on any arising question. Please contact us, we are always in touch!